If you are looking for a no worries family vacation, get off I95 and head east on Atlantic Avenue.  Just before the beach is The Seagate Hotel and Spa.  After spending 3 solid months in family solitary confinement, we decided to mask up and reward ourselves with a little escape.  I had not been since a Mothers Day trip with my mom, grandmother, and new baby years ago and had fond memories.
Under phase 1 Covid19 restrictions, hotels in the area can only operate at 50%.  Stinky for tourism but FAB for having the pool area or corner of the restaurant to yourself!  From the gracious masked valet and bellman welcoming to the elevator button cleaning person, every team member was so gracious, careful and kind.  It almost brought me to tears.  The kids were squealing with joy from the moment we entered the lobby to see the aquarium where we found Nemo and Dory to the moment we left!  Everything a vacation should be.
To accommodate our large crew, we booked a king room attached to a room with 2 queens.  I could happily move in.  The rooms were similar with nice sized private terraces, generous bathrooms, and a kitchenette with coffee, small fridge, microwave, and desk area.  The king had a sitting area with a pull out sofa and the pied de resistance – the oversized tub has doors which open to the bedroom area.  Why yes, I will have a soak while chatting with my hubs or watching TV thank you very much.
Housekeeping was by request only, and done with gloves, masks and extra precautions.  The TV remote is sanitized and individually wrapped – so smart!
The pool at the resort is limited to 10 guests in the pool and 2 in the jacuzzi.  Lounge chairs have been spaced with social distancing in mind. Pool beverage and towel service is available.  The pool has lots of natural shade which we enjoyed.
Complimentary freshly wiped down transportation within a 3 mile radius is available on the resort trolly (with every other row blocked off for distancing) or just stroll from the front door.  C. Oricco is just across the street for you Lilly Pulitzer lovers and Sandoway Nature Center is just a few blocks away.
One easy must make stop is the Seagate Beach Club. This members club gives you the luxury of a sanitized beach cabana set up and waiting with towels for you.  Dine in the club or take advantage of the fact that food and beverage service goes all the way to the waterline.  Book a surf lesson or rent a board or other water sports if you are feeling adventurous.  The clear water and the gentle slope of the beach remind you we live in paradise.  FYI during Covid the pool is reserved for members only in busy times.
Dining at the resort, even in these wild times, is family friendly.  Room service is always an option however attendants may not enter your room.  You MUST dine at The Atlantic Grill.  There are 4 aquariums in the restaurant that kids and adults will find amusing.  The layout of the restaurant lends itself to intimate corners and rooms so if you are looking to be distant just make that request.  Outdoor dining is also available.  If you are looking for a more casual option, the Cafe has coffee, grab and go options, and more available all day.
The Seagate Spa focuses on rejuvenation offering nail, face and body treatments.  In these times they have stepped up their health and safety precautions so make sure to book ahead as not all treatments are currently available.  The fitness center has been moved around to accommodate social distancing and a maximum of 5 people are permitted in at one time.
As a hotel guest you have access to the Seagate Country Club with its 18 hole championship golf course, tennis facilities, spa and dining.  It is 3 miles west of the resort.  They are offering a terrific summer membership program in case you are close enough to take advantage.
It is no wonder that The Seagate has been named one of the top 100 resorts in the US by Conde Nast and Travel & Leisure, they really know how to set the stage for an escape.  We will absolutely be back.
Any questions we can help with?  Leave a comment below and we will do our best.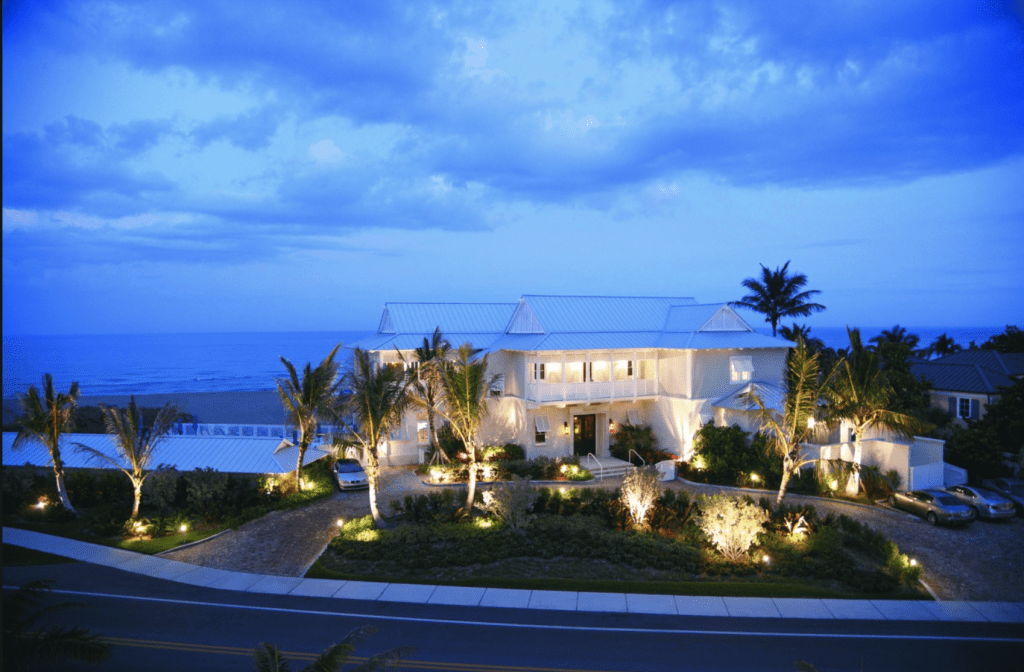 *This post is in exchange for a visit to the aforementioned property.  All opinions expressed are our own.