Name: Rachel Eve Logue
Where did you grow up: I was born in NYC, NY and we moved down to Ft. Lauderdale when I was 8 years old.
Town you live in now: I have lived in Palm Beach Gardens since 2004.
Why you love living there: Palm Beach Gardens is such a great place to live. It's close enough to West Palm or Ft. Lauderdale to be able to enjoy the museums, shows, concerts etc without being in a big city. We have so many great restaurants here as well as it being such a family friendly place. There are always events taking place.
Tell me about your kids: I have 2 beautiful little boys. Rhett aged 6 and Levi aged 3. They are the absolute light of my life. They are the best of friends and love doing everything together. They are so different though which is really fun as a mom to get to experience two completely different personalities. Rhett is super smart, curious, loud and talkative, full of energy, creative, observant, sweet and sensitive. Levi is incredibly funny, loving, chill, quiet, unphased by just about anything and really physical.
Favorite things to do with the kids locally: We love going to the Sunday green market with the kids. We've been doing it since they were babies and is a great place to meet up with friends and connect with local vendors. They love listening to the music and dancing.
What's your 'day job'? How did you get started with it? My "day job" is running my company, Rachel Eve Design, which specializes in custom cabinetry. I studied interior design at the University of Florida and decided to specialize in kitchens and baths. I worked for other local companies until I decided to go on my own in 2013. That was the best decision I ever made. I opened my own boutique showroom where I can meet with clients but primarily work from my home office. As a mom, it is so great to be able to have the flexibility that comes with owning my own business. And I love what I do so it's a win win.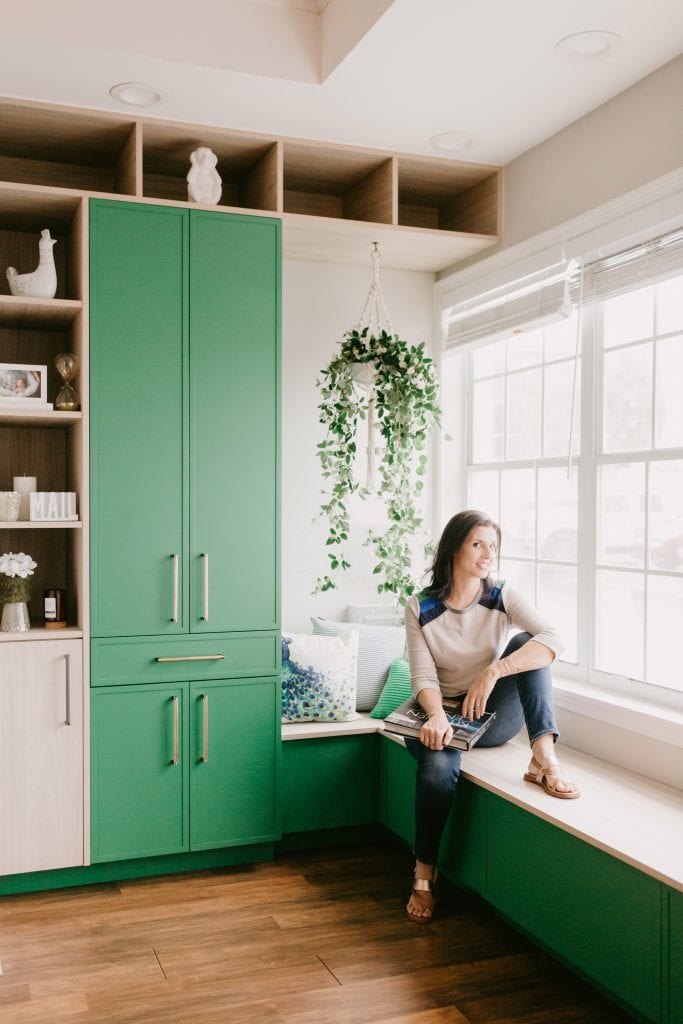 What is your best parenting advice. Lay it on us. So I am a huge advocate of healthy eating…especially in how we feed our children. We teach our children so many things and I think one hugely important thing that gets overlooked is how to teach them how to eat well for their own health as well as for the health of the planet (I'm trying to teach them why organic and regenerative farming is so important). I'm actually working on developing a little talk to be able to give to other moms since they often ask me how I get my kids to eat so well. People don't realize that so many behavior or attention issues come from food. Our food system is awful and our children are suffering because of it. More and more children are obese and developing all sorts of metabolic issues before they are even teenagers. So I would encourage other moms to really take a look at what goes into their child's body everyday and do everything they can to make sure that they are setting their child up for a healthy successful life. To me this the greatest act of love we can give.
What do you do for self care? I am so lucky to have a supportive husband. He gives me about an hour every morning while he does breakfast with the kids. I take this time to start my day with a 10 minute meditation followed by yoga. I also love reading. If the kids are watching a movie I'll sit down with them and read my book while they watch. Sometimes something as simple as a long shower can be enough to feel recharged. I also love going out to eat with my girlfriends. Having young kids makes it difficult to have enough time but I think maintaining important friendships is so vital to overall well-being.
Anything else you want to share? Overall I feel very lucky to have the life I have. Life is constantly changing and I am always trying to grow. At the end of the day I want to be able to say I'm happy and know that my family is as well.