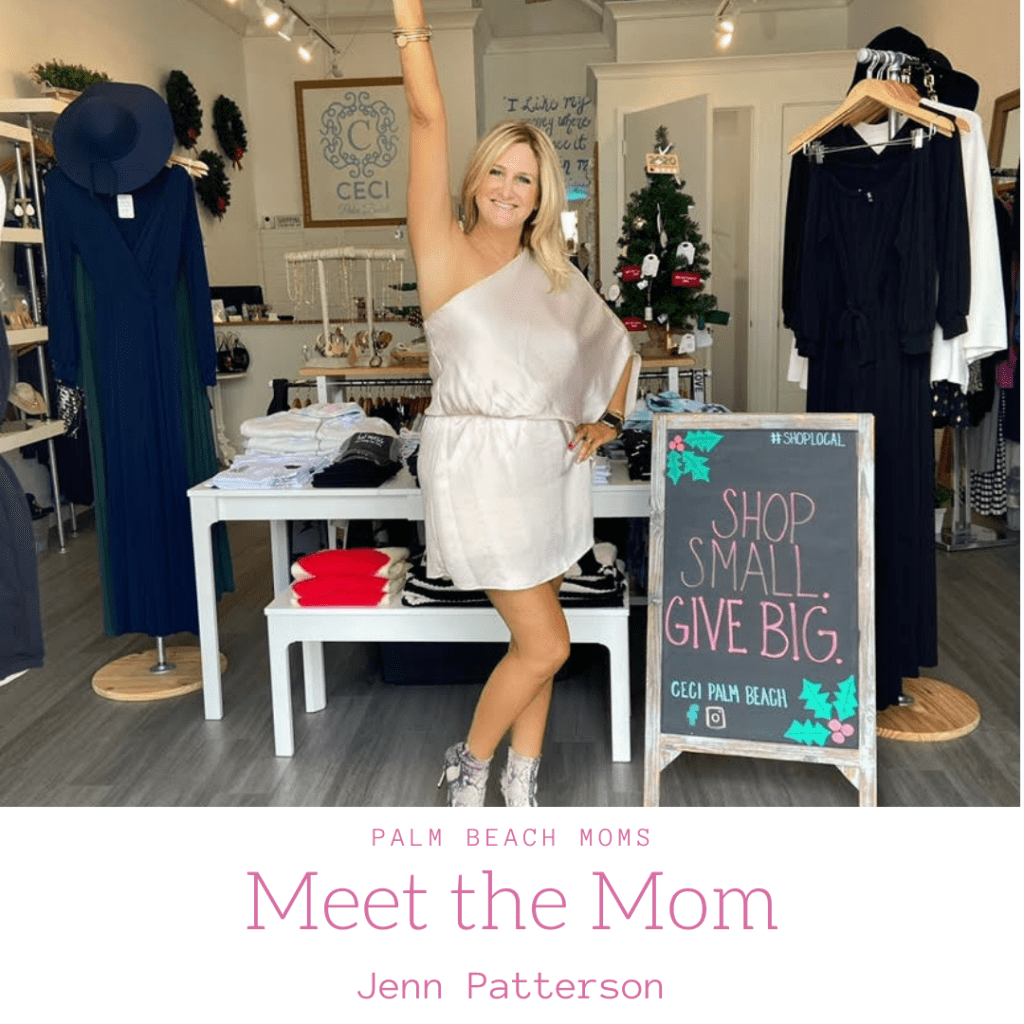 Jenn Patterson
I grew up in Newton, Massachusetts.
I now live in Jupiter, Florida.
I love living in Jupiter because it's close to my store, the beach is absolutely beautiful, and everyone is so friendly!
I have two teenage boys. Will is 16 and Luke is 14. Both of my sons go to Jupiter High. My kids are my everything and everything I have done is with them in mind.
Since my boys are teenagers we love going to Drive Shack and Lighthouse Cove Mini.
I am the Owner of Ceci Palm Beach, a women's resort boutique, located in Alton Town Center in Jupiter. CECI has been open eight years, previously at Downtown at the Gardens. We receive new items every day and nothing costs more than $100.
I have always loved fashion! Right out of college I moved to NYC to work for Ralph Lauren. Over my 10 years working for the company, I not only worked in NYC, but in Boston, MA and on Worth Ave. Later, I opened the Lilly Pulitzer store in the Gardens Mall and was there for four years. It was then that I decided to follow through with my dream of owning my own boutique. Once you get into retail it's so addictive it's hard to do anything else.
My parenting advice, being a single mom, is to make sure you always communicate to your children and never make them feel like they can't trust and talk to you. It's important to still be a cool mom, but not their best friend!
My self-care is taking a little bit of time out for myself and keeping myself healthy. I just started going to Burn Fitness in Jupiter. I use to hate the gym, but I have found HIIT really helps to jump start my day and give me more energy during the times that I would otherwise feel lethargic.
My humor is what gets me through the tough times. I have no problem making fun of myself to let people really get to know me and know I'm a real person with real problems and stress. If you can't laugh you cry, and there is no time to cry, so why not laugh!