Let's hear it for the guys out there!  And moms we know that you want to support the kiddos in showing him some extra love and appreciate this Father's Day.  Here are some fun ways to do just that:
Here is a coloring page you can print to tell your guy how great he really is!
---
Initial Styles is a great way to shop local and give Dad thoughtful gifts that he will actually enjoy.  This family run business can personalize items you have or items you purchase from her (those include free personalization).  They also offer FaceTime, by phone or online shopping.  Grift wrapping and shipping available.
---
The kids received the above games this Spring, but they should have been Dad gifts!  So much fun in the backyard with glow battle and capture the flag from Star Lux Games.  Bonus you get the whole family moving!
---
Lilly Pulitzer doesn't always makes mens and boys wear… but when they do it is adorable.
These mens shorts or these swim trunks will easily coordinate with the whole family.  They do have polo shirts, ties for the men and bow ties for boys too!
---
How about this for your guy AND YOU – wine filters that alleviate the headaches, congestion and skin flush (me!).
We put them to the test over quarantine(research!) and the verdict says they really work!  The Wand by Pure Wine.
---
GourmetGiftBaskets.com has something for everyone and every occasion.  We picked the beer sampler for our Rad Granddad.  Wish we could deliver it in person – maybe next year!  In the meantime glad they could make him feel special!
---
Hillards Chocolates has been sharing hand crafted sweetness for almost 100 years.  For the ultimate craft beer lovin' Dad with a sweet tooth, Hilliards has packaged together its popular Craft Beer Brittle and its award-winning Craft Beer Caramels for a salty, sweet and hoppy treat for the beer enthusiast. Infused with Shovel Town Double IPA Beer, this sweet selection of caramels and brittle is a winning gift for the Beer lover.  Craft Beer Caramels – Buttery small batch caramel is infused with local Shovel Town Brewery Double IPA Beer and then dipped in smooth dark chocolate topped with Langwater Farm hops and crushed pretzel sea salt. Salty and sweet with a touch of hops, these caramels are perfect for the beer lover with a sweet tooth! Winner of the 2019 "Best New Piece" at the Retail confectioners International Conference.  Craft Beer Brittle – Cooked in our copper kettles, Hilliards Craft Beer Brittle combines the local flavors of their traditional peanut brittle with fresh brewed craft beer from Shovel Town Brewery in Easton, MA. This Beer brittle delights the palate with a buttery sweet crunch followed by a nutty flavor from Spanish peanuts chased by a beer finish.
Products ship nationwide. Available at HilliardsCandy.com.
---
How about treating Dad to donuts in bed – did you know Dunkin delivers now days?
And for dinner make it a party with takeout from BC Tacos or Barcello.
Both guaranteed to make Dad, and the whole crew happy!
---
This was actually a big with the Dad in our home after we gave new life to his favorite pair of sneakers.
Reshoevn8r, one of the leading sneaker cleaning systems in the world, just recently relaunched their brand with the same high-quality cleaning solutions they've carried for a decade just with a different look + more key products that will inspire shoe lovers and enthusiasts all over! From shoe cleaning solution, a variety of shoe cleaning brushes, shoe laundry bags — you name and they have it to keep Dad's favorite sneakers looking brand new.  We appreciate their sustainable packaging and giving life to sneakers that might have otherwise ended up in the trash.
---
Cabana Life makes Daddy and me (and whole family) sun safe active and swim looks that Dad will actually love to wear.  Soft, durable and keeps the Florida sun at bay.
---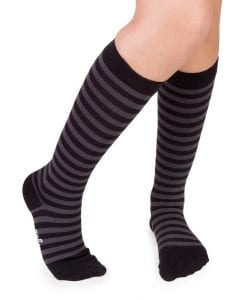 For those who fly over five hours and wear compression socks, studies show that they had improved energy, alertness, concentration and sleep. Compression socks also alleviate pain, fatigue and swelling while preventing spider and varicose veins. For athletes, wearing compression socks during a workout give a higher rate of tissue recovery and less muscle soreness after.
We love Nabee because they are comfortable and make such a difference!
---
MasterpeiceMe takes photos and turns them into royalty like paintings.  Use code ROYALTY10 for 10% off your order.
---
We hope your guy has a great day!